New faculty members include: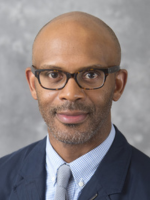 Rayvon Fouché will serve as a professor of journalism at Medill with a dual appointment at Northwestern's School of Communications. Fouché joins Medill from Purdue University where he was the director of the American Studies program. He has authored or edited three books exploring the multiple intersections and relationships between cultural representation, racial identification, and technological design. Fouché has received numerous grants and awards, including those from the Illinois Informatics Institute, National Science Foundation and the Smithsonian Institution's Lemelson Center for the Study of Invention and Innovation. Fouché received a BA in Humanities from the University of Illinois, a PhD from Cornell University in the interdisciplinary field of Science & Technology Studies, and completed a two-year post-doctoral fellowship in African and African-American Studies at Washington University.
Fouché's role will be with a PhD program that is a partnership of Medill, the School of Communication and the Weinberg College of Arts and Sciences. The Rhetoric, Media, and Publics program represents an innovative interdisciplinary collaboration across Northwestern to train future generations of scholars and public intellectuals to address pressing societal issues at the intersections of communication, politics, ethics and journalistic discourse.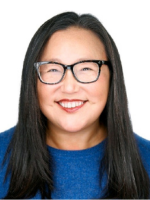 A Medill alumna, Carolyn Tang Kmet (MSJ96) will serve as an associate professor of integrated marketing communications at Medill. Tang Kmet joins Medill from the Quinlan School of Business at Loyola University Chicago, where she taught courses in both marketing and information systems. Her research interests include leveraging geospatial information platforms to connect local needs with local resources. Her efforts helped alleviate the personal protective equipment shortage for health care entities during the COVID-19 pandemic, and provided a prototype by which impoverished communities could independently maximize resources. Prior to this role, she was the CMO with All Inclusive Marketing, a full-service e-commerce agency that provides analytics, marketing and site optimization services for clients such as Southwest Vacations, Julep, and Fire Mountain Gems. Tang Kmet was also the director of affiliate marketing for Groupon, where she helped shape global affiliate marketing strategy. Tang Kmet holds an MBA from Loyola University Chicago, an MSJ from Medill, and a BA from University of California, Berkeley.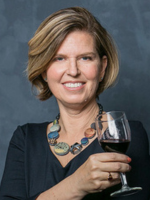 Kathy LaTour will serve as a professor in integrated marketing communications. LaTour's research takes a consumer psychological perspective toward how marketers should approach branding, experience design, communications and loyalty programs. She uses both experimental designs and in-depth interview techniques to better understand consumer behavior. Her major research focus has been on the complexity of human memory. LaTour has been involved with many industry-related projects including consulting with Procter & Gamble, Coca-Cola, Disney and the World Bank.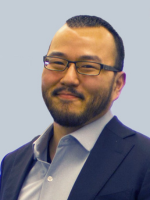 James Lee joins Medill as an associate professor of journalism with a dual appointment at Northwestern Libraries, serving as an associate university librarian for Academic Innovation. Prior to these roles, Lee was the associate vice provost for digital scholarship and associate dean of libraries at the University of Cincinnati. He also was the director of the Digital Scholarship Center and was associate professor of Digital Humanities. Lee's research and teaching focus on the areas of digital humanities, machine learning and text mining techniques on historical archives, social network analysis, and data visualization. His research also investigates ways to visualize the results of machine learning algorithms in a human-interpretable way that enables non-technical audiences to glean useful information from the data.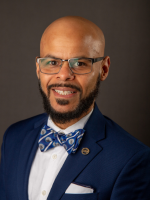 Rafael Matos will serve as a lecturer in integrated marketing communications. His work explores the intersectionality of identities through the use of personal narrative. His research interests bring together corporate communications, cultural studies and technology. He earned his bachelor's and master's degrees from the University of Southern California, and a PhD in Communication Media and Instructional Technology from Indiana University of Pennsylvania. He is the research chair for the Minorities and Communication Division of the Association for Education in Journalism and Mass Communication (AEJMC), vice chair of research and scholarship for the Coalition on Men and Masculinities. He is a facilitator and keynote speaker with CAMPUSPEAK.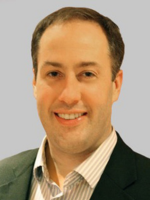 Ryan Reis is a lecturer in integrated marketing communications. He has helped to build and reinvigorate some of the world's most recognizable brands. As vice president of marketing at MillerCoors, he led turn-arounds on the company's two largest brands, Miller Lite and Coors Light. He was previously vice president of field marketing, leading the extensive local marketing team that leverages sports and entertainment properties, media partnerships, and the brewery tour center. As a sales team leader, he won Supplier of the Year honors from Rite Aid. Prior to MillerCoors, Reis worked in brand management and insights for Unilever on some of their largest U.S. brands, such as Suave and Axe. He was a managing consultant for Zyman Group, led by the former CMO of Coca-Cola, for engagements on ConAgra and Nationwide. He began his career working for Nielsen as an onsite consultant at General Mills.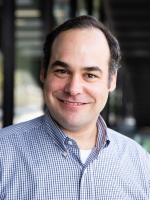 Jeffrey W. Treem will be a professor of Integrated Marketing Communications. His research examines ways that digital technologies alter the visibility of communication in organizational contexts. This scholarship addresses the increased digitalization and datafication of work and the ways these changes transform processes such as employee surveillance, knowledge sharing, and collaboration. His research appears in publications such as Journal of Communication, Communication Research, Human Communication Research, and the Journal of Computer-Mediated Communication. He holds a BS in Communication Studies from Northwestern, an MA in Strategic Public Relations from the University of Southern California, and a PhD in Media, Technology, and Society from Northwestern.