Eight distinguished alumni – including journalists, marketers and a long-serving faculty member – will join the Hall of Achievement at the Medill School of Journalism, Media, Integrated Marketing Communications at Northwestern University. The honor recognizes alumni whose careers have had positive effects on their fields.
"Induction in the Hall of Achievement is the highest honor Medill bestows on our alumni," said Medill Dean Charles Whitaker. "I'm delighted to add the names of these eight amazing individuals to the roster of alums who have distinguished themselves across a variety of domains. They serve as inspiration to our students, faculty and staff for the varied and outstanding contributions they have made to their industries and to society. I could not be more proud to welcome them to Medill's Hall of Achievement."
Alumni who will be recognized by Medill on May 18:
Jim Berry (BSJ77)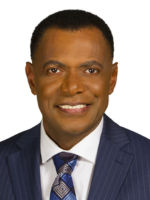 Jim Berry is an evening news anchor for CBS News Miami. His broadcasting career began at WBTV in Charlotte, North Carolina, as a reporter. He became an anchor/reporter before moving to WJLA-TV in Washington, D.C. There, he anchored and reported news, and hosted a public affairs show before turning his attention to sports. He joined WSVN-TV in Miami as sports director and main sports anchor before being hired by CBS at WBBM-TV in Chicago as a sportscaster. Berry then moved to CBS-owned WFOR-TV in Miami as its main sports anchor and host of Miami Dolphin pregame and postgame shows. Berry is a three-time best of Miami winner with five Emmy Awards. He is a member of the Silver Circle of Excellence in the Suncoast Chapter of the National Academy of Arts and Sciences. Over the years, he has been a frequent motivational speaker and supporter of numerous charities that mentor young people.
Casey Bukro (BSJ58, MSJ61)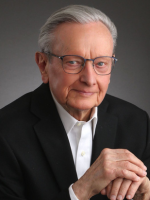 Casey Bukro pioneered environmental reporting, becoming the nation's first environment writer for a major newspaper when the Chicago Tribune named him to that post in 1970. Now retired, Bukro will publish a book this year on nuclear energy based on his coverage as a reporter. Bukro also writes an ethics blog about journalism that won the Society of Professional Journalists' 2015 Sigma Delta Chi award. In 1967, Bukro and fellow Medill alumnus William Jones won the Tribune's prestigious Edward Scott Beck Award for the groundbreaking "Save Our Lake" series on Great Lakes pollution. Bukro served as the Society of Professional Journalists' Midwest regional director from 1974 to 1981. He wrote the society's first code of ethics and served as its national ethics chair. Bukro is a member of the Chicago Journalism Hall of Fame.
Craig Greenfield (IMC00)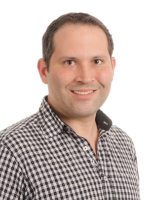 As Global President, Client Partner at EssenceMediacom's Media Futures Group, Craig Greenfield works with Google's consumer and B2B businesses to optimize the return on the company's performance media investments. His interest in media, creative and technology propelled him to the forefront of the performance-marketing industry. From 2005 to 2020, Greenfield held several leadership positions at DoubleClick Performics. As Performics' Chief Operating Officer, he orchestrated go-to-market functions and led global client engagements. He also launched the Intent Lab, a research unit that studies consumer purchasing habits in partnership with Medill.
Sarah L. Kaufman (MSJ87)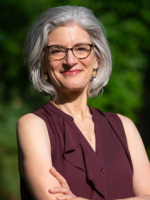 Sarah L. Kaufman is a Pulitzer Prize-winning critic and journalist who reported on the arts, pop culture, society, science and sports for the Washington Post for more than two decades. She is the author of the award-winning nonfiction book The Art of Grace and a contributing author of Balanchine: Celebrating a Life in Dance. She has taught writing and journalism courses at Harvard Extension School, Princeton, American University and other institutions, and is a longtime faculty member of the National Critics Institute at the Eugene O'Neill Theater Center. Kaufman joined the Washington Post in 1994 after working at the Buffalo News and the Arlington Heights Daily Herald. Her work has earned her many awards, including the Criticism and Culture of Ballet Lifetime Achievement Award from the XXIV International Ballet Festival of Miami, and the Barnes & Noble Discover Great New Writers Award. She was awarded the Pulitzer Prize in Criticism in 2010.
David Nelson (BSJ67, MSJ68)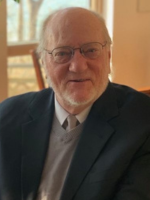 David Nelson is an associate professor emeritus at Medill. Since retiring from the school in 2012 after teaching for 40 years, he has continued to teach writing to adult professionals at Northwestern University's School of Professional Studies. While at Medill, he held several positions, including associate dean, director of graduate studies and chair of the promotion and tenure committee. He helped launch Medill's Teaching Newspaper program, now known as Journalism Residency, and helped build the Chicago Medill Graduate newsroom at Illinois Center. Before turning his career to teaching, Nelson was a reporter and editor at the Miami Herald, and a writer and editor for Pioneer Press, Time and Money magazines. While in Miami, he created the template for Knight Newspapers, Inc.'s local news coverage. He is a founding member of the New York Times College Advisory Board and served as a management training consultant for the Modern Media Institute (now the Poynter Institute), as well as a senior consultant to AR&D.
Bertha González Nieves (IMC97)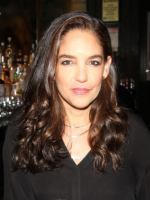 CEO and Co-Founder of Tequila Casa Dragones, Bertha González Nieves is an entrepreneur with a career rooted in the luxury consumer goods space. Dedicated to the tequila industry for 25 years, González Nieves is the first certified female Maestra Tequilera by the Academia Mexicana de Catadores de Tequila. Forbes has identified her as "One of the 50 Most Powerful Women in Mexico." She was also named one of Mexico's top young businesswomen by Revista Expansión, Mexico's leading business magazine; "The Most Innovative Women in Food + Drink" by Food & Wine and Fortune; and "The First Lady of Tequila" by the Los Angeles Times. The New York Times calls her "The Spirit Behind High-End Tequila." In 2022, Revista Quien recognized her as "One of the 50 People Transforming Mexico." Prior to co-founding Casa Dragones, González Nieves spent more than a decade in leading roles in the tequila industry as well as a consultant at Booz Allen & Hamilton working closely with leading global consumer goods companies.
Emily Ramshaw (BSJ03)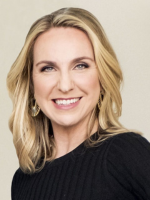 Emily Ramshaw is the CEO and co-founder of The 19th*, the nation's first independent nonprofit newsroom at the intersection of gender, politics and policy. The 19th* aims to elevate the voices of women and LGBTQ+ people — particularly those left at the margins of American media — with free-to-consume and free-to-republish daily journalism, newsletters and live events. Ramshaw started her career at The Dallas Morning News, where she broke national stories about sexual abuse inside Texas' youth lock-ups, reported from inside a West Texas polygamist compound and uncovered "fight clubs" at state institutions for people with disabilities. Prior to The 19th*, Ramshaw was editor-in-chief of The Texas Tribune, an award-winning local news startup and the largest statehouse news operation in the nation. She is on the board of the Pulitzer Prize where she is serving a nine-year term. In 2020, Ramshaw was named to Fortune's "40 Under 40" list.
Frank Whittaker (BSJ78, MSJ79)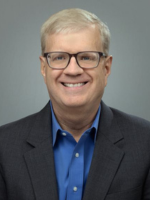 Frank Whittaker retired this year as station manager and vice president of news for NBC5 Chicago after working more than 46 years in three Chicago TV newsrooms. Whittaker's career began at WBBM before he moved to ABC Chicago in 1993 to become assistant news director and executive producer of the evening newscast. Whittaker later joined NBC 5 where he was promoted to VP of News in 1999 and Station Manager in 2008. He was responsible for leading NBC 5 news on broadcast and digital platforms. NBC 5's investigative unit became the largest in Chicago under his leadership. Whittaker won a Peabody Award in 2016 for his work on the Laquan McDonald investigation, as well as five Emmy awards for his reporting and producing. He served as a board member and chairman for the Illinois Broadcasters Association and is currently on the board of the Illinois Broadcasters Foundation.
Mike McGrew (IMC97)
2022 inductee Mike McGrew will be honored at the 2023 ceremony.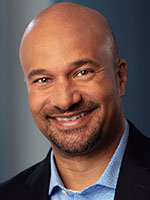 Mike McGrew assumed the role of executive vice president, chief communications, CSR & diversity officer for Constellation Brands in April 2020. In this role, he leads a team responsible for developing and executing the company's corporate communications, investor relations, corporate social responsibility, and diversity, equity and inclusion strategies designed to enhance the company's reputation with key stakeholders and advance the company's business strategy. Prior to joining Constellation Brands, McGrew held various roles with increasing responsibility at Grainger, then a $9B global provider of industrial supplies and equipment. Prior to joining Grainger, he worked in corporate communications for Alliant Foodservice (one of the nation's largest, privately held broad-line foodservice distributors) and Morton International (a leading manufacturer of salt and specialty chemical products). McGrew received his bachelor's degree in organizational studies from the School of Education and Social Policy at Northwestern.
Renita Young (MSJ09)
Renita Young (MSJ09) will serve as the 2023 ceremony emcee.
Renita Young is an award-winning business journalist, Senior Markets Correspondent of TD Ameritrade Network in Chicago and voiceover talent. She's also host of The Wrap, TD Ameritrade Network's daily segment summarizing market moves.
Previously, Young was a New York-based correspondent for Bloomberg Radio, TV and Quicktake, the company's 24-hour streaming platform. Her radio feature on the social media influencer pay gap won two awards: The Association for Women in Communications' Clarion Award for Radio Feature Story and First Place in the Radio Enterprise Reporting category for the Journalists Association of New York. Young launched #YourMoneyStory, Bloomberg's first social media personal finance show interviewing experts on the core concepts of wealth building. Additionally, Young hosted the Bloomberg Black Business Beat, a daily radio report covering the intersection of culture and commerce impacting Black audiences. Young has also been a Markets reporter for Bloomberg TV and launched Bloomberg Radio's daily Crypto report and Quicktake as afternoon anchor.
Prior to Bloomberg, Young worked with Reuters where she covered commodities and launched #GoldWatch, the company's first social media show uncovering trends in the gold market. She reported for Reuters TV, USA Today and theGrio.com on landmark events happening in Chicago during President Barack Obama's presidency and key bills at the Illinois State Legislature. During 2012, Young took Jet Magazine to the London Olympics by managing its Twitter feed (#JetOlympics2012) and contributed to BBC TV and Radio. Young launched her business news reporting career at K23-TV in Nairobi, Kenya's first local 24-hour news network, during Medill's Global Journalism Program. Throughout her career, Young has also worked with WBBM and WVON radio stations in Chicago, NOLA.com | The Times-Picayune in Louisiana and AOL.com among other media outlets.