Joe Matthewson published his fifth book, "Ethical Journalism: Adopting the Ethics of Care," published by Routledge (August 31, 2021)
In the book, Matthewson argues that that our democracy's continuing pernicious shortcomings of racial inequity, economic disparity and climate change are simply unacceptable and must be more actively addressed by journalism, to mobilize public opinion to in turn persuade government and business leaders and other thought leaders to take effective action to ameliorate these shortcomings and eventually overcome them.
The template for this new initiative would be a distinctly American philosophy called the Ethics of Care, first formulated by feminist academic philosophers in the 1980s; it holds that emotions, not reason, actually govern human relationships (first postulated by Scottish Enlightenment philosopher David Hume) and expects all people to actively assist family, friends, neighbors and perhaps a broader population when they're in need. Empathy v. reason. These writers emphatically (and very persuasively) reject the thinking of the rational moral philosophers such as Immanuel Kant and his categorical imperative.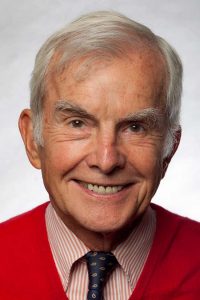 "When I encountered the philosophy of ethics of care, I was taken by the very humane approach to people's relationships with each other, based on emotion rather than reasoning," Matthewson said. "This philosophy, first articulated by feminist philosophers in the 1980s, postulates—quite correctly, in my view—that we human beings reach out to help family, friends and neighbors in need because of our feelings for them, not because we stop and apply the reason-based moral phi
losophy of what's right and what can be universally applied to others in the same situation."
Further, he added, "At the same time, when I ask my students what their aspirations are (as I always do in a little personal information questionnaire), many if not most of them reply that they want to make a difference, change the world, tackle problems like race discrimination. Don't most practicing journalists today feel the same? They're not in it for the money; they want to make an impact, and they're in a position to do so. Even in the face of dishonest, corrupting "news" and social media, our public discourse is still driven by ethical journalism. No big societal problem like racial inequity, economic disparity or climate change can be successfully addressed without truthful, fact-based public information. So I sat down to write."
Mathewson is a former Supreme Court correspondent for The Wall Street Journal and a practicing lawyer in Chicago. Mathewson also covered business for The Journal, was a reporter for WBBM-TV in Chicago, press secretary to Illinois Gov. Richard B. Ogilvie. He was a Cook County commissioner and a director of several community banks, was an officer of a minority-owned broker-dealer, and was a securities arbitrator for the National Association of Securities Dealers. He also served ten years as a trustee of Dartmouth College.
To purchase the book, please visit: https://www.routledge.com/Ethical-Journalism-Adopting-the-Ethics-of-Care/Mathewson/p/book/9780367690779
20% Discount Available – enter the code FLY21 at
checkout!