Medill degrees are now designated as STEM degrees based on a program review from Northwestern's Office of the Registrar that provided updated CIP Codes. This includes Medill's bachelor's and master's of science degrees in journalism and its master's of science in integrated marketing communications.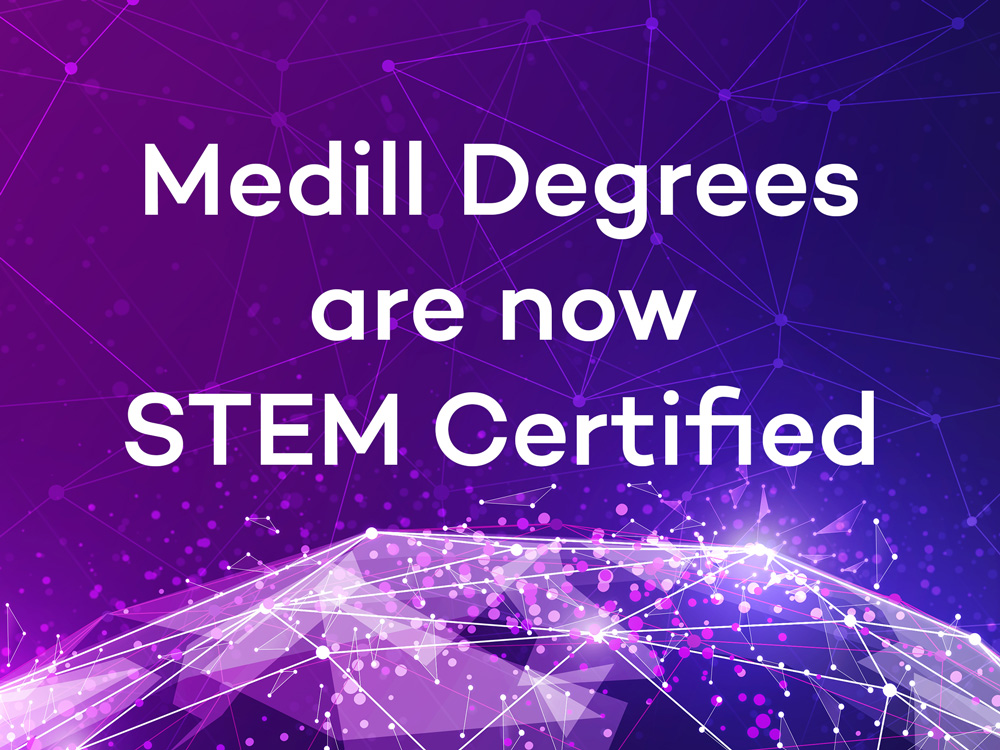 STEM stands for Science, Technology, Engineering and Mathematics. STEM designation provides F-1 international students with a possible 24-month employment extension of a 12-month Optional Practical Training (OPT) authorization. Domestic students also benefit as STEM skills are sought by employers.
"Medill's programs prepare tomorrow's journalists and marketers, and STEM skills are essential to leading in the media industry," said Medill Dean Charles Whitaker. "This new designation will position our graduates to demonstrate these important skills to employers who are eager to have them."
Medill's degrees are included under the "Digital Communications and Media/Multimedia" code (09.0702).
To learn more, visit the Northwestern Office of International Student Services.