Michael Paul Williams (MSJ81), a veteran journalist and longtime columnist for the Richmond Times-Dispatch, has won the 2021 Pulitzer Prize in Commentary.
The Pulitzer board honored Williams for his "penetrating and historically insightful columns that led Richmond, a former capital of the Confederacy, through the painful and complicated process of dismantling the city's monuments to white supremacy."
Williams has been at the Richmond Times-Dispatch for nearly 39 years and has been a columnist for the paper since 1992.
Read more: https://www.pulitzer.org/winners/michael-paul-williams-richmond-va-times-dispatch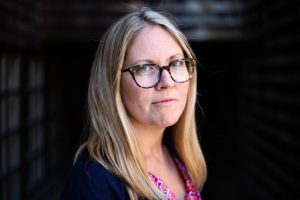 Three Medill graduates, Abbie VanSickle (BSJ04) and Katie Park (BSJ12) from the Marshall Project and Dana Brozost-Kelleher (MSJ19) from the Invisible Institute, Chicago, were on the winning teams for National Reporting, along with the staff of AL.com, Birmingham and the IndyStar, Indianapolis. The National Reporting Pulitzer was awarded for a year-long series: "Mauled: When Police Dogs Are Weapons." The investigation focused on K-9 units and the damage that police dogs inflict on Americans, including innocent citizens and police officers, prompted numerous statewide reforms.
"I'm so grateful to everyone who shared their experiences with us," VanSickle said. "This work wouldn't be possible without our sources. I'm so fortunate to be part of such a great collaboration across newsrooms. It gives me a lot of hope in the future of our profession."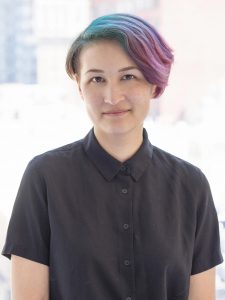 "The injuries and terror faced by victims of police dog attacks are truly horrifying — it was crucial to us to convey the seriousness of these attacks while being sensitive to the trauma people have undergone," Park said. "I'm so proud to work at an organization that not only prioritizes in-depth reporting but also recognizes the immense value of visual and data-driven storytelling. It's an honor to work alongside such talented and thoughtful journalists."
Read more about the series. https://www.themarshallproject.org/2021/06/11/the-marshall-project-wins-the-pulitzer-prize
https://www.pulitzer.org/winners/staffs-marshall-project-alcom-birmingham-indystar-indianapolis-and-invisible-institute
Finally, numerous Medill MSJ 2020 alumni were on the winning team for Public Service at the New York Times (Maura Turcotte, Alison Saldanha, Sarah Cahalan and Brandon Dupre, Matt Craig, Alison Saldanha, Brandon Dupré, Sarah Cahalan and Maura Turcotte continue to work with us on the data project. Maddie Burakoff, Jake Holland, Alex Schwartz, Andrea Michelson and Samone Blair, Mitch Smith).
The public service Pulitzer was awarded for courageous, prescient and sweeping coverage of the coronavirus pandemic that exposed racial and economic inequities, government failures in the U.S. and beyond, and filled a data vacuum that helped local governments, healthcare providers, businesses and individuals to be better prepared and protected.
Read more: https://www.pulitzer.org/winners/new-york-times-6