By Jude Cramer (BSJ23)
For all journalists, 2020 was a wild ride. This especially rings true for journalists working at theGrio, a news outlet owned by Byron Allen's Entertainment studios dedicated to covering and serving Black Americans. Several Medill alumni hold positions on theGrio's leadership team, and in the chaos of 2020, they feel theGrio's mission was as crucial as ever.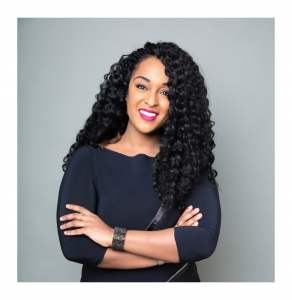 "There's been a reckoning with the way that certain communities are covered in the media," says Natasha Alford (MSJ14), vice president of digital content and senior correspondent at theGrio. "Having a brand like theGrio that's been around for more than a decade now, that has built trust with the African American community and has deep connections, and can just sort of have a depth in the storytelling is, I think, really important."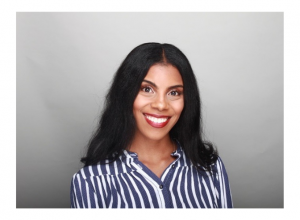 Mariel Turner (MSJ15), senior editor at theGrio, says that working in an all-Black newsroom means her voice is always heard. "You know, I think often when I was working at predominantly white outlets, there would be certain public figures … that I would pitch for coverage. And it was often shut down because the people in the room didn't know the importance of those figures, or they didn't think that it was relevant to our audience," she says.
"When [Black journalists] come into the space, there's certain stories that they're not going to have to fight for somebody to believe is important, to get the attention that it deserves," agrees Alford. "But I think the flip side of that is that we are constantly immersed in the trauma of being Black in America. We're reporting on issues, and we're experiencing certain issues at the same time."
Those issues have never gotten more national attention than they did in 2020, with the deaths of Ahmaud Arbery, Breonna Taylor, George Floyd and other Black Americans inciting massive Black Lives Matter protests across the nation.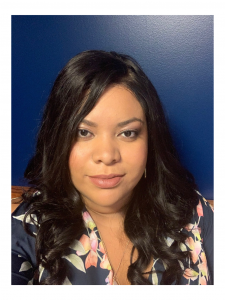 Entertainment director at theGrio Cortney Wills (BSJ06) says that reporting on these killings and their aftermaths as a Black person is a challenge in itself.
"We didn't have any time to react to these events that had very real emotional, traumatizing effects on us as Black people," she says. "It really showed me that in order to do this job well, you also have to take care of each other personally and emotionally."
That emotional support is another way theGrio's all-Black environment separates it from other newsrooms. 
"Being able to work with people that not only empathize with you, but also understand how you feel or how you may not have the capacity to work at a certain level because of everything else that's happening," Turner says. "That's the biggest thing … is just having a little bit more of that family feeling."
Wills agrees, saying, "I can't imagine having to do this job at this time, anywhere else."
To best serve its Black readers, theGrio is very intentional in its news coverage, says Alford.
"When we have certain conversations with families, we're moving beyond some of the trite narratives, you know, so it's not about getting a crying mother, or just talking about how sad something is, but we're focused on asking hard questions about action and organizing and policy change," she says. "I think in many ways, we've been pushing the coverage to move beyond just the obvious of, 'Is there a problem?' into, 'What is the solution?'"
TheGrio's coverage is also often more nuanced than that of non-specialized media outlets, says Turner, particularly when it comes to police brutality and the Black Lives Matter movement.
"[In 2020] with the resurgence [of Black Lives Matter], we really tried to focus on stories that were more special to our community … actually speaking with people in the community, talking to different leadership there and making sure that it was a boots-on-the-ground kind of coverage," she says. "We really try to give a voice to the people that mainstream media may not feel compelled to talk to or to cover."
"You know, our first story about police brutality was not Ahmaud Arbery — that probably was not the first one of the week," says Wills. "I think theGrio never lets up on the things that we are shining a light on and conversations that we are starting."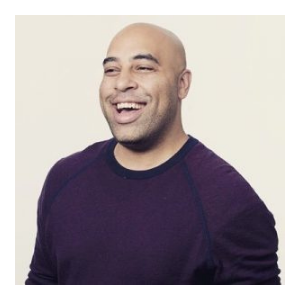 In addition to Alford, Turner and Wills, theGrio's chief content officer Todd Johnson is also a Medill alumnus who received his BSJ in 2008 and his Medill master's degree in 2009. Alford says she saw his picture in the hall every day while studying at Medill's Chicago newsroom, and it inspired her to seek a career at theGrio.
"When you see someone, it creates a sense of possibility for you. So me seeing Todd at theGrio made me aware of Black media as an option for me," she says. "It was not until I went to Medill that it truly crystallized for me what I should be doing with my life."
TheGrio's conversations are about so much more than just Black struggles — Black media, Black successes and, above all, Black joy are present in almost everything theGrio produces. 
Alford says, "I hope that any journalist, particularly Black student journalists, who are looking for a place and don't feel like they see that space in the current media landscape — I hope that they know that they can still create their own world, and they can still do impactful storytelling."